Deprecated
: preg_replace(): The /e modifier is deprecated, use preg_replace_callback instead in
/home/klic/public_html/vt/wp-includes/formatting.php
on line
82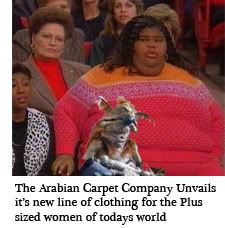 The iPhone is the coolest piece of shit on the planet. I should know since I own one, and that makes me an expert. I'll break down some of my favorite features of this marvel of technology for you.
Receiving Pictures. If someone sends you a picture from their phone to your iPhone, you get this awesome secret jumble of numbers and letters and a password that you need to take to a web site and input to see whatever newest cock shot your friend just sent you. This eliminates that annoying feature older phones used of simply looking at your phone to see what picture someone has sent you.
Stock Market Button. The ability to instantly see what the stock market did today. This is a great feature for someone like me, who loves looking at confusing numbers and a graph and never really understanding what i just looked at. It's also great for fast paced business men, who can look at their money without using the web browser, because as you know, business men hate using their fingers two extra times to see stocks.
The Headphone/mic cord. This is totally one of my favorite features. If you're rocking out to some slayer, you can answer your phone without removing the ear piece or putting the actual phone to your ear. You just click answer and enjoy the strange looks people give you while you have a conversation with a white cord hanging from your ear. Oh, and if you want to plug your iPhone into a stereo so you can listen to your favorite tunes on hi-fi, guess what? You can't. For some reason all other head phone/stereo plug things don't work with the iPhone. That's great, because i really don't want my stereo answering the phone.
Another great marvel of technology I love is the rascal chair/scooters. Since fat people have absolutely no way of ever losing weight and I'm sure it's hard enough for them to get from one pile of food to the next on their own, this is a great piece of technology for them. Now they can glide down and crowd sidewalks with ease. No annoying exercise or use of unnecessary body movements like walking are needed. They can just ease their asses into the seat, turn the key, and press forward on the joy stick. Again, let me outline some of my favorite features.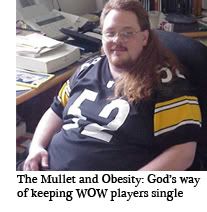 Bus schedule control. Since public city busses are always early, the fat ass in his scooter getting on the bus will totally put said bus back on schedule. By having to wait for the ramp to come down, then trying to three point park into the designated fat ass cart area, and then having to be buckled in allows 5-10 minutes of quiet reading time and reflection for the other passengers who would of otherwise been burdened by the noise of the bus moving towards it's destination.
It moves old people!!! Not just fat people can enjoy the scooter chair, old people can too. Since old people are natural whiz kids when it comes to technology, they should have no problem figuring out how to use a complicated moving device. They'll be buzzing from the pharmacy to the 10 items or less line with their 12 boxes of epson salt in no time.