Deprecated
: preg_replace(): The /e modifier is deprecated, use preg_replace_callback instead in
/home/klic/public_html/vt/wp-includes/formatting.php
on line
82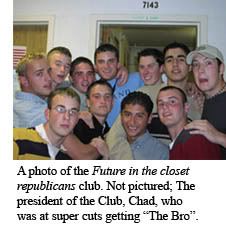 MONDAY-Mondays usually suck the worst, since that's the day every women starts her period and a large swarm of bees attack an Orphanage. I forgot what happened here last monday, but I'm sure it wasn't that epic to distract me from the fact the streets were filled with blood and some orphans were sad.
Tuesday-On tuesday, which is coincidentally today, I realized i was writing about this week and not last week. Mainly because i can't remember really anything that happened on a message board a week ago. And even if I did, I still wouldn't be writing about what happened here last week since i would of already killed myself.
Wednesday-Also called "Hump" day, because It's the day that trophy wives are required to fuck their fat rich husbands or risk being cut off thus resulting in them not being able to buy that gold plated mastodon haired hand bag that comes with an island. I had to work so I have no fucking clue what happened here that day. Let me guess, Gila posted something about a movie and Mac said something stupid? Ok, Fine.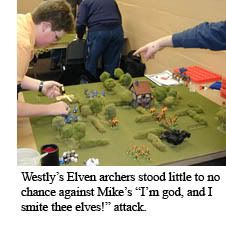 Thursday-I had the day off and I remember asking the board what I should do with a whole day to myself. Of course their advice sucked and in the end decided on buying a bunch of movies and Devil May Cry 4 (which I still have not played yet), then getting drunk with my Girlfriend. So in conclusion my day was way more interesting then anything that happened here, even though all i did was buy crap and drink.
Friday-Officially the end of the week for people who went to college, and the beginning of the week for those of us who went to art college. I'm sure the board was a lot slower than It normally is due to half the board pretending not to be on the internet as to give the impression they were out and about on a friday. But as we all know, they were just looking a youporn and wishing a real girl would actually look at them without it having to be required due to her job. Oh and by half the board, I mean Phlash.
Saturday-I just realized I am indeed writing about what happened on the internet last week. This didn't happen last saturday, it just happened while I was about to write about last saturday. Fuck.
Sunday-Sunday was oscar night. Instead of watching It, My girlfriend and I watched the first two installments of the Lord Of The Rings Trilogy (I swear neither of us are fat or ugly). We started the first film right when the oscars started and when we finished the two towers, strangely, the oscars were still on. Did I mention they were the extended nerd editions? Well they were. Then I had sex on my pile of awesome covered in cold hard cash while I got hi-fives from Mr.T.
Conversation Of The Week
Morrissey: Being here since the beginning doesn't necessarily make you a wicked poster. Just look at you, Morf. You're the biggest faggot in existence. One time I walked in on two guys fucking one-another in the ass by accident, and that was the gayest thing I had ever seen until you started posting. What happened to that cancer you guilt-tripped us all with you french piece of shit?
Morph: wow where the fuck did this come from…
Morrissey: Ehh, sorry. I was really drunk last night.