Deprecated
: preg_replace(): The /e modifier is deprecated, use preg_replace_callback instead in
/home/klic/public_html/vt/wp-includes/formatting.php
on line
82
After spending a miserable august* I decided to rest during september. I am now ready to start doing stuff again. My projects are to join the lion's club, take some first aid training, and polish my cv among other stuff.  Here are my albums for august (better late than never) and for september.
* I thank growth group meetings, the occasional visits of lovely Action people, randomly meeting Mark who shared my misery [sorry Mark, didn't have time to text you to go for lunch], and the distinctive weekend  for preventing me from losing my mental sanity.
SEPTEMBER
 Beyond the Wizard's Sleeve ~Beyond the Wizard's Sleeve Ark 1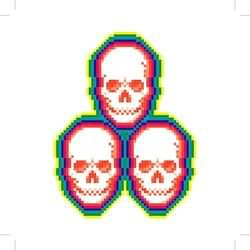 Rough Trade (I don't think they'll print many copies of this, get it asap). Psychedelic? Yes, Weird? Definitely, Krautrock? I don't even know what that is. Apparently, two people (Richard Norris & Arol Alkan) have been releasing some remixes of old songs under the name Beyond the Wizard's Sleeve. This is a compilation of their best stuff. This album is really really good, but it might be a bit hard to find. I got it off rough trade before leaving the uk, and it's probably the only place that has got it as far as I know (not available at amazon, emusic, etc, though maybe an indie record store at picadilly in mancunian lands might have a copy). This album seems to be so obscure that there are no youtube links or much info about it anywhere (it doesn't even credit the original sources in the booklet). The only thing I've found is a link to a gmex live show here: http://www.archive.org/details/BeyondTheWIzardsSleeveBeyondTheWizardsSleeveLiveAtTheGMex_ManchesterJuly2007
According to their myspace ( http://www.myspace.com/beyondthewizardssleeve ) they've got a live show in manchester this coming 29 of november. I'd love to attend, but I most likely won't be there that day so meh.
Electric Bananas
I do not know who the Electric Prunes were, or what track of theirs this is based on (I thought it was a song by the Monkees). I think this is a good introduction to the rest of the album, even though there are two tracks before this. Anyway, it's got old sounds (instruments, voices)  with a few additions here and there, the result being something very fresh and what 60s pop would sound like in the "noughties".
Bubble Burst
Don't know what the original song is, sorry. All I know is that that particular guitar bit sounds simple yet charming (you'll know which bit I refer to when you listen to it), the voice and the rest of the sounds  (especially drums) complement it flawlessly.
Get Ready to Fly
Don't know what the original material is either. This is the opening track (after the WEIRD intro). It sounds very psychedelic and makes me feel like in order to maximise my enjoyment of it (or of any of the rest of the tracks) I need to be under the influence of drugs. I thought LSD would be suitable for this kind of music given the source of the tracks, but a knowledgeable friend said weed + acid is a better alternative. I know I won't ever try it (my interest in finding out is not that strong), so meh.
Winter in June
Lemon Jelly-esque in the sense that you've got some voices on top of the song. In this case it seems to be a radio interview about gardening (talking to plants, chief value of having a garden, gardening in january, etc) while the song goes "FLOWERS NEVER CRY! (believe!) MY EYES CAN SEE THEM, EARS CAN HEAR THEM! …" A track worth listening to.
Light Years
My dad recognised this one. It's the Rolling Stones, and the song is 2000 Light Years from Home. It sounds very similar to the original, but when comparing them, you'll notice that this version is a nice update. Better than the original? I don't think I can answer that. I like both.
AUGUST
Pacific! ~ Reveries

Took me a while to find this album. Remember that tv series Knight Rider? Well this is the kind of album that the car and the driver* must have been listening to all the time. It's very camp, relaxed and summery. A tackier and less inspired version of the Pet Shop Boys. Imagine yourself driving a convertible car along the beach, looking at palm trees passing by… that's what this album sounds like. Summer might be gone, but I'm sure this album will make you feel the warm weather for a few minutes.
* Not the actor, the character.. well.. this probably is a very David Hasselhoff album as well, so never mind.
Break Your Social System
Hahaha, like I said, quite camp. When you get to the first chorus (at around 0:45) there's a "pwooowweeuuuugghh" sound that will instantly make you understand what I mean with the above description of the whole album.
Disappear 
I like the sound of  "castanets" or whatever that is. It makes me laugh because the song is serious (at least I think it is), but it sounds quite ridiculous haha. http://www.youtube.com/watch?v=08CxVbHNQlM
Sunset Blvd
Sometimes you will see when you walk through life you just get it right, it's a natural high. Yes you understand who you're living for when you're going out, it's a natural high.
http://www.youtube.com/watch?v=UVUKQHRw2u8
Penguin Cafe Orchestra ~ Penguin Cafe Orchestra


Rough Trade -Amazon
This is the kind of album that no one would go out just to buy it from a shop, not because you'd be embarrassed to be seen doing so, but because people's (my) first impression is that this music is shallow and inconsequential; however, after a few listens, you get the impression that all of the tracks are trying to tell you a story, then your imagination takes over and invents the story for you. It's the kind of album that you find at a friend of a friend's house, and upon inquiring whose it is all you get are either shrugs or an explanation of how a weird friend forgot to take it with him last time he paid a visit (so… maybe I am that weird friend).
Air A Danser
First track of the album is the catchiest and happiest. http://www.youtube.com/watch?v=eU8IziD08t4
Telephone and Rubber Band
Weird.. yet interesting. http://www.youtube.com/watch?v=ZygIVDql8Bk
Walk Don't Run
http://www.youtube.com/watch?v=ZLQYnyvN6fA
A very good cover of that classic surf song. The album is probably worth buying just for this song, but saying that would undermine the rest of the tracks, and I think they could stand strong without this cover.
—-
bric-à-brac
The Voluntary Butler Scheme ~ Trading Things In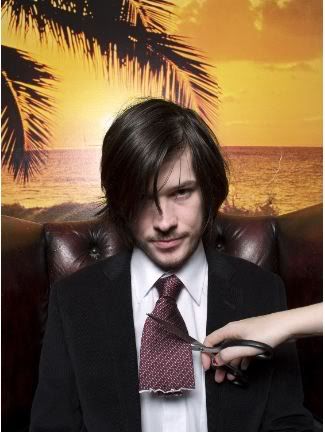 youtube: http://www.youtube.com/watch?v=9ljaHJC5Aco
A one man band. This man has got potential. He's good at writing cute yet weird songs. So far he's only released an ep. If you don't instantly fall in love with him, his song and the video then you've got no heart. I was very disappointed by the Noah and the Whale album, this guy is a much better alternative.
This man needs to release a proper album asap.